Awards & Reviews

No other software can beat Easy M4P Converter as the features and performance of this tool is really simple and awesome.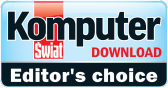 If you have a bunch of DRM protected M4P music that won't transfer onto your Android devices, Easy M4P Converter is a simple way to solve that problem once.
Effortlessly convert Apple Music to MP3, FLAC, M4A and more, Quite possibly the best iTunes DRM converter available!